iPhone 6 Frozen Fix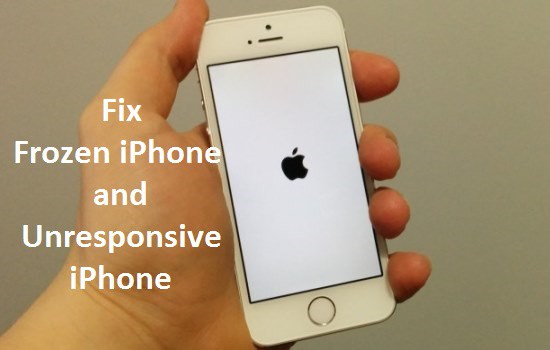 In this day and age, everyone has a cell phone. They are expected to let our lives be easier by helping with organization of our schedules and allowing us to stay contacted with others. Therefore when your iPhone 6 freezes up on you, your life is stopped to a standstill. When your iPhone 6 is stuck on a screen or won't allow the owner to unlock it with a swipe motion, what can you do? You do not have to worry! There are a lot of different things that can be used to reset the iPhone 6 to get it out of its frozen state. The iPhone 6 frozen issue is a common problem, yet it is simple to fix.
There are a number of places where your iPhone 6 can become frozen. Typically the iPhone 6 is stuck on a specific screen. The home button nor the lock button do anything. You are not able to press on any of the icons or apps, it doesn't do anything. Another common area for the iPhone 6 frozen problem is on the locked screen. Swiping isn't working and you cannot unlock the iPhone 6. Lastly, the dreaded Apple logo frozen screen. This is where the iPhone 6 is frozen on the Apple Logo and will not go any further.
How to fix the iPhone 6 Frozen Problem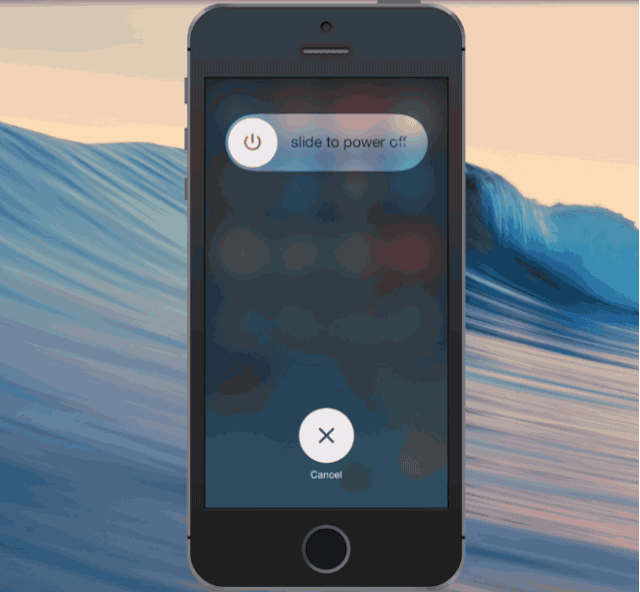 Since you cannot simply take out the battery from the iPhone 6 when it is frozen, resetting the phone has to be in a different way. The first thing you should try is to hold the lock button on the top right of the iPhone 6. A slide to power off notification should pop up. Slide to the right to power your device off. After your iPhone 6 is powered off, you can now turn it back on.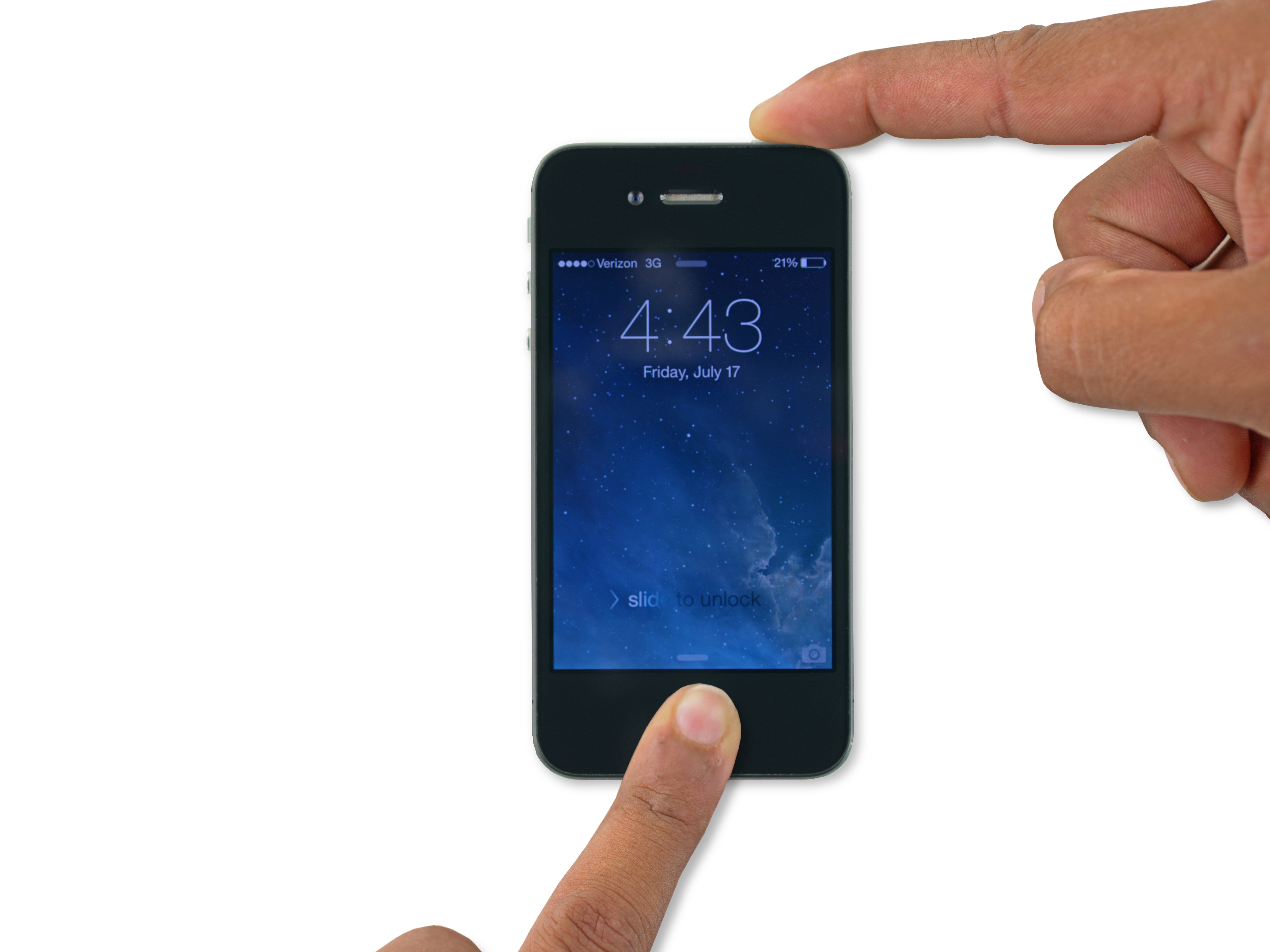 If nothing happens when you hold the lock button, you will have to do a force restart. To do a restart of the iPhone 6, press the on/off button (lock button) and the home button at the same time until the iPhone shuts down completely. Press the lock button to power it back up.
Why Does the iPhone 6 Frozen Condition Happen?
Your iPhone 6 can freeze for a number of reasons. In most cases it is more then likely it is a software issue. The issue can stem from any application you have installed. If you noticed that the iPhone 6 is Frozen on a specific app, the app is at fault. Either the application is not compatible with your iPhone model, or your iOS version. Note that the frozen issue is quite different then the app crashing. It is a good practice to close down all the apps that are running in the background. To do so, double press the home button. You will see all the apps that are running. Swipe the app up to close it.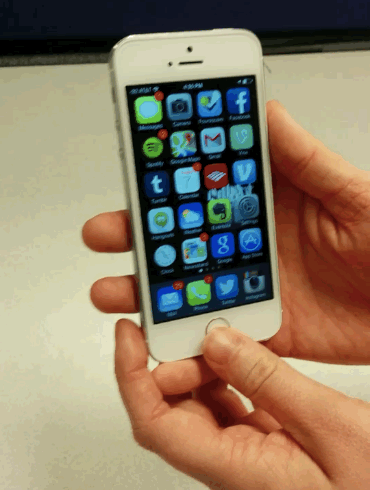 Update your iPhone
To update your iPhone, you will need to connect to a computer then go to iTunes and pick the iPhone in the devices list on the screen and select the summary link that will give you a list of options, pick the "check for updates" link that will show you if there are any newer versions of iPhone software available.
Restore From Backup
If the iPhone 6 frozen issue is still a continuing problem, its time to do restore from a backup of the iPhone 6. This will restore your iOS to your last saved back up. Simply connect to iTunes and go to the summary page. There you will find the option to restore from back up. Before you do restore, you may want to do the following below.
Save your Videos and Photos Before Restoring!
You can easily save any photo or video onto your computer by simply connecting your lightning cable to it. Make sure to unlock your iPhone and choose the option to allow the computer to talk to the iPhone.
Open up any folder or file explorer and navigate to My computer (This PC in Windows 10). There you will fine Apple iPhone. Double click it.
Double click on Internal Storage.
Double click on DCIM
Your photos and videos will be in these files. Simply drag them onto your computer.
Last Resort: Factory Restore
It is a last resort as it will delete all the pictures, videos, and app data and go back to the factory setting. A factory restore to a new iOS will restore the iPhone to working order and may correct any issues that the iOS on your iPhone may have. Connect you iPhone to your computer. In iTunes, go to the summary page. Choose restore. Once it goes through the restore, you will have an option to restore to factory settings. When the phone is restored it will allow you to set it up as a new phone or as a new iPhone. Once complete, you will be allowed to reconstruct your data, pics, videos, and app data from the backup files on the computer that you downloaded.
If all the following doesn't work and you are still having your iPhone freeze up, then you most likely have a hardware problem and will need to get it looked at a licensed iPhone service center.
Do you have other iPhone issues such as the dreadful this accessory may not be supported error? Come check out how to fix this issue and more at vkrepair.com!